Review of 'Exposed' by Restless Dance Company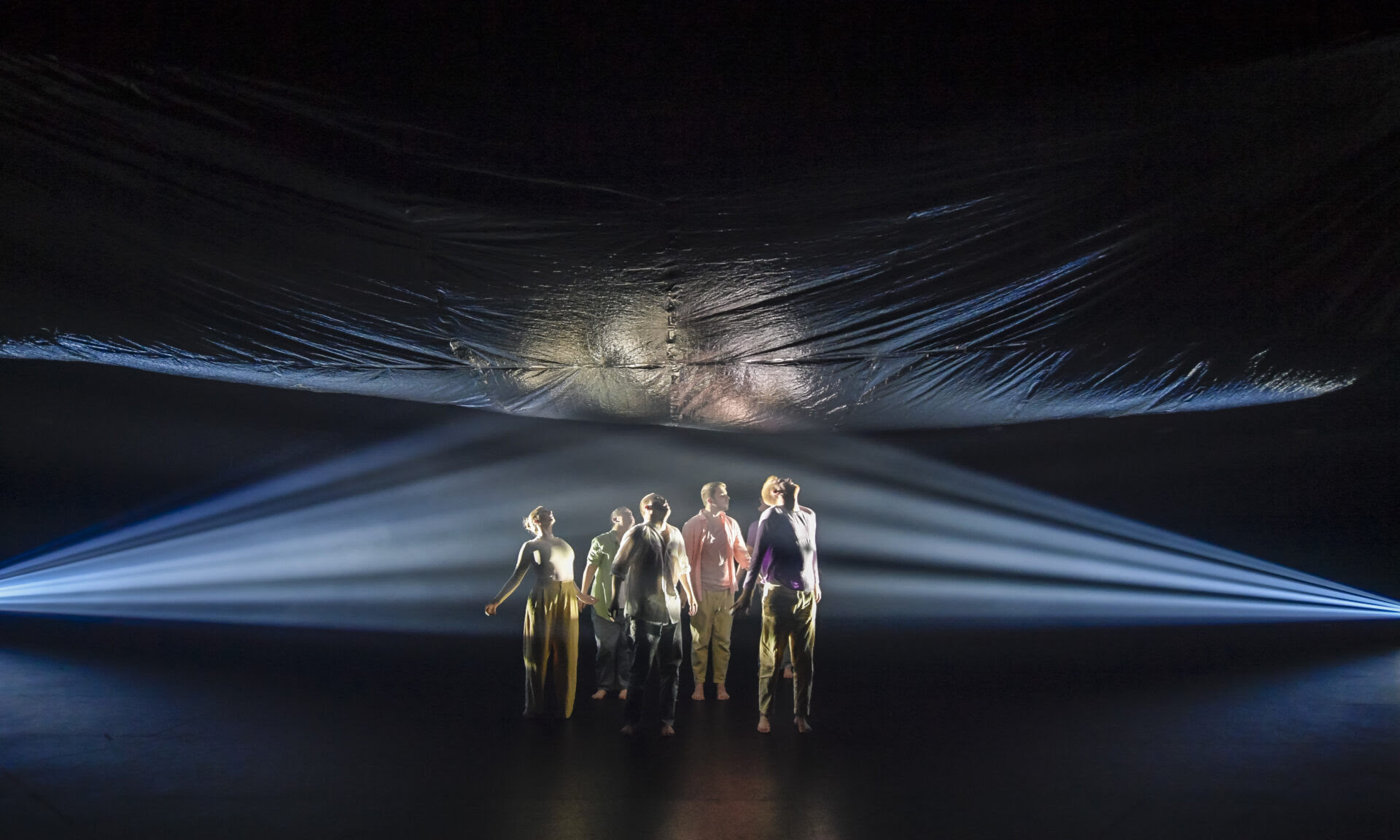 When we examine the landscape of the arts in Australia, we can be faced with the ageing sentiment that we must "leave our complexity to the stage." To some, this offers an exciting opportunity to explore the very breadth of the human experience through art. To others, it's an implicit request that artists from diverse backgrounds and experiences have plenty to uphold and navigate in the journey getting their works on the stage. However, rather than waiting for our audiences and industries to broaden their understanding of the world beyond their immediate perspectives first, we are graced with artists who have already started unpinning artistic norms with the very flick of their hand.
Restless Dance Company has been at the forefront of revolutionising the Australian dance scene for a few decades now. Even though they are only just making their debut at the renowned Sydney Opera House, what they bring with them is a testament to the exceptional artistic talent they wield and how it's about damn time we tune in. As part of the Contemporary Performance Program, 'Exposed' is truly a breath of fresh air for Sydney audiences. With a small ensemble of seven dancers, we are presented with an evocative and intimate exploration of just how universal some of our most isolating experiences can be.
It takes a considerable amount of skill and bravery to not only navigate the complexities of grief and love, but to honour them fully. Restless' Artistic Director and choreographer, Michelle Ryan, skilfully demonstrates this by weaving together distinct moments of discomfort and isolation, while equally offering us relief in the form of being held. These moments are beautifully portrayed by the ensemble of dancers, all of whom are distinctly powerful and present, even when they exist outside of the action. The movement of the piece is enhanced by every aspect of the design, where even the simplicity of the choices in costume design by Renate Henschke served the overall intention. The musical score by Hilary Kleinig and Emily Tulloch electrified it even more.
What makes this performance truly powerful is how joy coexists with the discomfort, leaving audiences chuckling and gasping in all the ways they can recognise themselves in the journey we get to go on together. It is often that the joy is lost when we have to face our grief, and it is often that we do so alone, sometimes not by our own active choices but by how we been hurt before. It then takes courage to let others into your hurt, but it is those moments that we can discover all the ways we are loved as well. It is a much needed reminder that where there are points of differences, there will always be points of connection as well. All in all, 'Exposed' offers us the warm universal truth that it is possible to find both in the unique perspectives that  differentiate us.
About The Author: Jordyn Fulcher
See full bio →
Jordyn Fulcher is a writer hailing from the south-west Sydney, Australia. She is known for her emotionally charged works, where she crafts complex characters and vivid imagery to explore the intricacies of the human experience. Her experiences as a queer and disabled artist are deeply connected to her approach and practice.
She completed an Advanced Diploma in Acting at the Academy of Film, Theatre, and Television (AFTT) in 2017, and graduated with a MFA in Writing for Performance from the National Institute of Dramatic Art (NIDA) in 2022.
From 2019 to 2021, she was part of the Emerging Writers Group at Sydney Theatre Company (STC). In 2020, she made her writing debut with her short monologue titled Ex Utero, which was showcased in Sydney Theatre Company Virtual. Additionally, her adaptation of August Strindberg's A Dream Play, titled DRRRM Play, which was featured in NIDA's Festival of  Emerging Artists. Another one of her works, Cat Piss, was selected for Next in Line at Darlinghurst Theatre Company (DTC). Moving forward into 2021, she wrote The End of Everything from the Perspective of Lawn Chairs for STC and NIDA's collaborative production, Eat Me. In 2022, she collaborated with NIDA to develop her play titled Anomalies, and also worked alongside Milo McLaughlin on a "de-composition" piece titled GROSS METAL BODY SHIT, which was performed at the Ralph Wilson Theatre as part of the event titled This is What We Have Today.